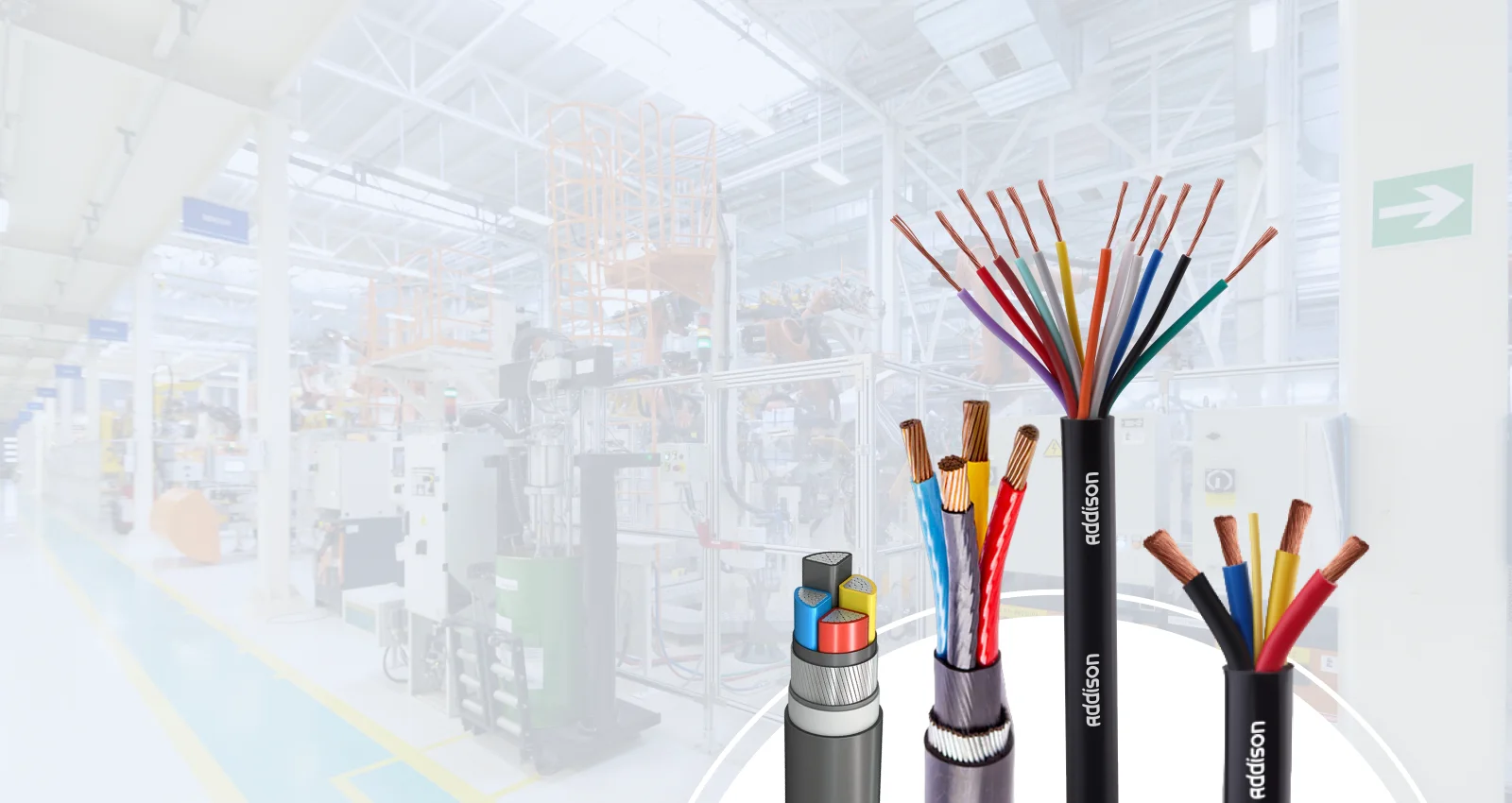 Safe Connection
Addison
The Safe Connection
Manufacturer, Exporter & Supplier of Electric Cables & Wires
Flat Cable
Submersible
Flat Cable
The Cable can be used for supplying power to all types
of indoor and outdoor protable and fixed pumping equipments.
Help You
Established in 1990, Addison Cable Pvt. Ltd. is a leading manufacturer of cables and wires, based in India. With a state-of-the-art manufacturing facility spanning 44,500 sq.ft, we are dedicated to producing high-quality products. Our aim is to become a global supplier of electric wires and cables, delivering reliable solutions worldwide and ensuring adherence to international quality standards. Our extensive product range includes house wires, submersible flat cables, industrial cables, aluminium cables, solar cables, LT power & control cables and more. Collaborating with global clients, manufacturers, government departments and dealers, we cater to diverse industry needs. With in-house testing facilities, we guarantee the reliability and performance of our products. Choose Addison Cable for exceptional quality, reliability, and comprehensive manufacturing solutions.
33+
Years Experience
200+
Dealers & Distributors

100%
Zero Defect Products
1+ Million
Customers
Our Vision
To emerge as one of the world's leading electrical wires & cables Manufacturing company with a global footprint, offering advanced products and services, delivering sustainable value to all stakeholders
Our Mission
To realise our vision through trade ethics, worldwide reach, technological expertise, building long-term relationships with all our associates, consumers, allies and employees
Our Values
Customer Delight : A Commitment to create Delightful Experiences for our customers
Integrity : A commitment to be honest and ethical and open in our business
Transparency : A commitment to be open in our dealings, creating win-win possibilities
Excellence : A commitment to constantly improve and innovate to bring new possibilities to life